Julie Horrocks RSHom, MNCHM
Registered with the Society of Homeopaths
& Member of the Northern College of Homeopathic Medicine
About Julie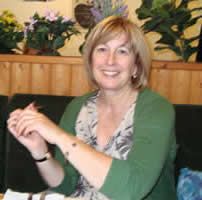 I found homeopathy fascinating from the moment I first heard about it. My friends had visited a homeopath in Penrith and were also using it at home. I started using the remedies on myself and my family, and when my youngest child was 18 months old, I began studying at Northern College of Homeopathy, in Gateshead. The course provided an in-depth study of the philosophy and practice of Homeopathy, anatomy and physiology, personal development work, inter-personal skills and counselling, and many hours of sitting in with other homeopaths followed by supervised cases. I didn't watch TV for 4 years, and so much studying in the evenings was quite a strain on my eyesight.
After 4 years, I qualified in 1992, and became a Registered Member of the Society of Homeopaths, professionally insured with them and practising according to their code of ethics.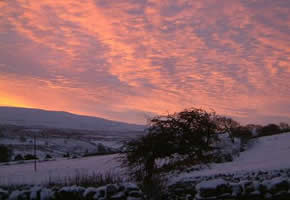 I began seeing patients in Corbridge, Northumberland, and from my home in Garrigill, near Alston, Cumbria; and then from 2002 in Carlisle.
Alongside my private practice, from 2000 until 2005, I was involved as homeopath in the innovative Complementary Therapists Pilot Project, offering 6 different therapies to NHS practices in west Newcastle upon Tyne. This was ground-breaking work, the scheme being nominated for several national awards, and it also meant homeopathy could be offered free of charge to those referred by their GP. Patients were involved from areas of great deprivation who suffered many degenerative diseases, and if there were language problems, we used interpreters. It was stimulating and satisfying, especially seeing people who had great difficulties in their lives able to function more freely.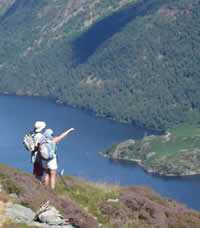 Then in 2006 I was given the privilege of teaching at Northern College of Homeopathy, Gateshead, as part of the core staff at the college, responsible for Applied Homeopathy and also teaching Philosophy in Practice, Materia Medica, and tutoring a year group. I found this a particularly rewarding challenge, especially seeing new homeopaths develop and achieve. I, myself, have continued to study, since 1992, at conferences and seminars, finding inspiration from national and international homeopaths.
After 18 years of successful practice I have decided to close my Corbridge clinic from the end of May 2012. Whilst sad to be leaving I am continuing practising homeopathy and welcome any Corbridge patients to my clinics in Carlisle and Alston.
Over the years I have enjoyed running workshops and evening classes, and talking to many W.I. and Health Groups across Northumberland and Cumbria, from Rochester in the north to Blanchland in the south, and west to Cleator Moor, Whitehaven in Cumbria.
Since 1976 I have lived in a rural farmhouse on the High Pennines near the source of the Tyne, surrounded by moorland, sheep, lapwing and curlew. I have four children, all adults now living away from home, and enjoy yoga, hill walking and singing with Penrith Singers and also in an acapella women's choir, Alston Angeli.